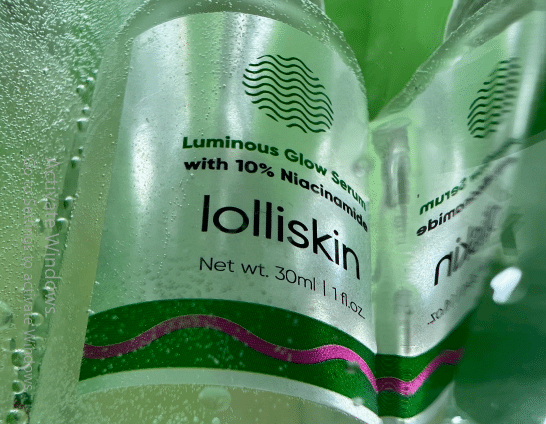 Lolliskin
Achieving crystal-clear, poreless, translucent, and luminous skin is the dream for many. But unfortunately, environmental stressors like dust, pollution, humidity, harsh weather, improper diet, poor sleeping patterns, consuming too much junk, bad skincare routine, and dehydration can strip the natural glow and moisture of the skin.
An effective skincare routine and good nutrition are necessary to regain your skin's natural glow. Lolliskin is inspired by sweet lollipop-like skin that is transparent and translucent. To achieve the translucent skin that shines from within, Lolliskin has created a skincare range with unique formulas that nourishes the deeper layers of skin, eliminates the dead and damaged skin cells, and replace them with healthy and glowing cells.
What is So Special About Lolliskin?
Lolliskin has brought so much innovation in skincare through extensive research to restore skin's original power. In addition, it has created a history of cosmetics by providing effective solutions to skincare problems in the modern day.
The free radicals from environmental pollutants are the leading cause of the dull and lifeless complexion. Lolliskin has created formulations with ingredients that fight free radicals and prevent skin damage. In addition, they repair the damaged skin cells by nourishing them deeply.
High-quality and evidence-based ingredients in Lolliskin products strengthen the natural skin barrier and prevent skin damage.
Hero Product
Luminous Glow Serum with 10% Niacinamide is the hero product of Lolliskin. Do you know what Niacinamide can do for your skin? Niacinamide is a type of vitamin B3 and a multipurpose skincare ingredient.
Niacinamide improves the lipid barrier function of the skin and locks in moisture, keeping pollutants out and making the skin hydrated and less sensitive. Niacinamide is also helpful in reducing skin redness and inflammation, reducing pore size, regulating sebaceous glands' activity, and preventing clogging of pores. In addition, the brightening properties of Niacinamide clear dark spots and pigmentation and improve skin radiance and texture.
The antioxidizing properties of vitamin B3 protect your skin and help it recover from the damage caused by the factors like sun stress and natural aging. Not only this, Niacinamide enhances the efficiency of skin care products that are specifically designed for dry, damaged, blemished, aged, and sensitive skin.
Rosemary leaf extract has also been added to Luminous Glow Serum with 10% Niacinamide. It has been known for its anti-bacterial, anti-inflammatory, and antioxidizing properties for years. It is highly beneficial in fighting the bacteria responsible for acne. In addition, it shrinks the size of pores, reduces the appearance of fine lines and wrinkles, and improves skin barrier function.
Anthemis Nobilis Flower Extract is another star ingredient of the product which is also known as chamomile flower extract. It reduces redness and inflammation due to its skin-soothing properties. In addition, the flavonoids and phytochemicals in chamomile flower extract fight against harmful free radicals, speed up cellular regeneration, and improve the appearance of lines, wrinkles, and scars.
Shop Lolliskin at Superkos
You can shop this amazing skincare line exclusively at Superkos where you can find several other best Korean cosmetic products because our mission is to cover all your supply needs.