If you're in Korea and you want to buy some affordable cosmetics, you won't head to your local pharmacy to browse the latest L'Oreal and Maybelline lipsticks. What you'll probably do is head to the nearest Missha, Face Shop, or Skin Food chain store (whatever your preference, these stores can be found all over) and allow a sales assistant to help you select some items suitable for you.  Today we are going to talk about Etude House.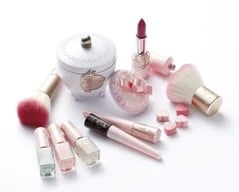 Korea's leading cosmetics brand Etude House personifies the fun-loving attitude. With particular focus on fun makeup products, the brand offers creative and unique products characterized by sensational colours and up-to-date trends. Etude House embodies the beauty and youth described in romantic fairytales and believes that every girl can be a Princess! In an essence, Etude House is like a magical land where fairy tales do come true.
If your style is cute and feminine, and you can't resist prettily packaged cosmetics, Etude House is the brand for you. Their intention is to make you feel like a beautiful princess in the Etude cosmetics kingdom when you are doing your shopping in there. White colored house furnishings and the interior design layout of a home gives off a relaxing feeling to their customers.
The company was established in 1966, and the corporate name was changed to Oscar Corporation in 1985. In 1990, it was incorporated by the Amore Pacific Group. The name was changed to Etude Corporation in 1997. Etude House Seoul was launched in 2005. It opened its 100th brand store in 2007 and its 200th in 2009. Later in 2009, Etude House launched stores in Taiwan, Singapore and the Philippines. It also launched stores in Brunei and Myanmar in 2010 opening its 100th overseas branch in the same year.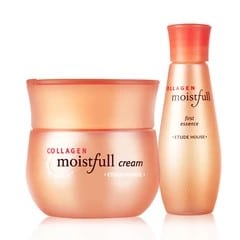 Etude House provides many beauty products, which include skin care, makeup, nail polish, body/hair care, and beauty accessories. And this extensive range of available products is sure to fill the needs of any wannabe princesses. But the most popular one is the Moistfull Collagen Cream, which despite its odd name has sold 2 million units in Korea. 
Containing baobab tree extract and marine collagen, this product promises long-lasting fresh moisture.  The cream has a kind of creamy-watery consistency and absorbs into the skin quickly, leaving it feeling hydrated but not sticky. Fragrance-phobes beware, as the cream does have a distinct scent, but it's neither too strong nor completely unpleasant. Along with the original, it also comes in soothing aloe and whitening formulations.
Another popular and current best-selling product by Etude House is the "Precious Mineral Any Cushion." This revolutionary cushion-type foundation has a 6-in-1 multi-function that includes sunscreen, sebum control, moisturizing, whitening, foundation coverage & cooling.
A perfect make-up fix anytime anywhere for a bright and flawless look, the unique cushion inside the portable compact holds the liquid foundation fresh and smooth delivering a quick and easy face make-up finish. An easy stamping technique makes this product a breeze to use.